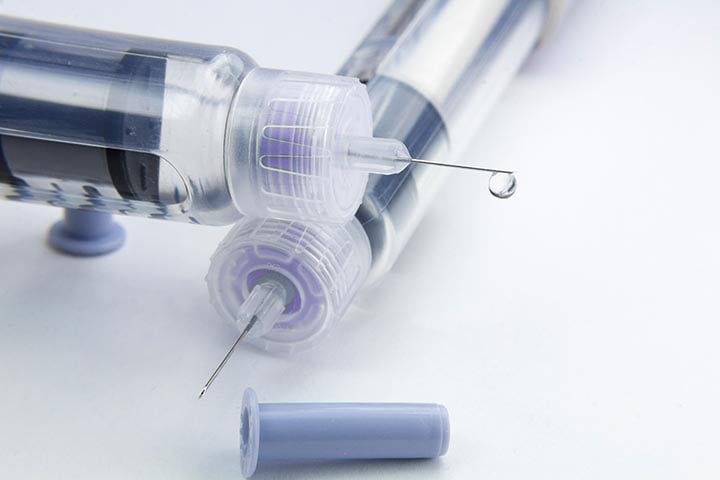 We recently asked some of our global reps to interview customers in key industries, so we can get a deeper understanding of some of the issues customers are facing right now. Jerzy Janota, Technical Director at Industa, recently talked to a customer in a medical device production company based in Europe. The customer recently installed a ViscoPro 2100 with the SPC 372 sensor.
An Interview With Jerzy Janota - Viscosity Measurement in a Pen Needle Coating Application
Jerzy: What are a few of the major issues that are impacting your organization today?
Customer: There are two major issues. The first is quality. When the viscosity of the silicone solution is too low, more pain is experienced when using the pen needle. However, when the viscosity of the silicone solution is too high, we experience problems during production during while drying. The drying time is longer and the needles stick together.
The second major issue is savings. We can continue to use the silicone solution for production as long as it is within the correct range. We add fresh solution or completely exchange the solution only when it is necessary.
It was the quality issues and the cost of frequent solution exchange that led us to reach out to Cambridge Viscosity.
Jerzy: Did the ViscoPro 2100 replace a different model of viscometer?
Customer: No
Jerzy: What is the viscometer being used for?
Customer: The viscometer is used for continuous silicone viscosity measurement. We use it to monitor needle coating using a silicone solution for our pen needle production line. We use the data to understand current viscosity values to know when we should add fresh solution or fully exchange existing solution with fresh solution.
Jerzy: What makes the needle coating application unique?
Customer: The continuous viscosity measurement of the silicone solution is in a very narrow range – 1.5 to 3.5 cP.
Jerzy: How has the viscometer made the application process run smoother?
Customer: It is no longer necessary to take samples to the lab for checking. The solution exchange is carried out only when it is necessary, and not after fixed periods of time.
Jerzy: What are your favorite features of the ViscoPro 2100?
Customer: The TCV measurement is important, as there is not temperature control in the installation.
Jerzy: How has the viscometer helped you achieve a return on investment?
Customer: We've experienced fewer quality problems with the needles, reduced production waste, and less silicone and ether usage in production.
Jerzy: If you could describe your customer service experience with CVI in one word, what would it be?
Customer: Positive
If you have any questions, please reach out to one of our application engineers who will be able to answer all your questions.
Additional Viscosity Resources
You can also review a few of our other coating-related articles: