When the Stakes Are High, the Viscosity Has to Be Right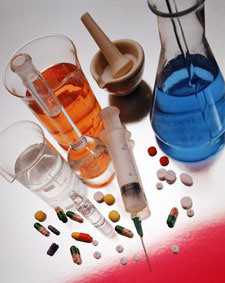 It's a fact of life that stakes are always higher in biotech. Investments in new drugs and devices are enormous, yet the costs of failure – affecting human life and health – are astronomical. As in other industries, viscosity is a key indicator of quality in a wide range of biotech applications, from pharmaceuticals to mechanical devices to medical laboratories and research centers.
The range of biotech activities that require precise monitoring and measurement of viscosity include:
Biological and medicinal products, pharmaceuticals, and diagnostic agents
High-throughput screening of new pharmaceuticals and formulations
Implantable devices for drug delivery and repairing tissues and organs
Coatings for surgical devices and medical instruments for minimally invasive procedures and therapies
Biological fluids in medical laboratories and diagnostic testing centers (which typically are available in very small sample sizes)
Cambridge Viscosity is playing an important part in these developments by providing our biotech customers with robust equipment that accurately measures viscosity in exceptionally small fluid sample volumes, is easy to operate, and requires very little maintenance. We work closely with biotech companies and universities to assess their specific needs and ensure that our solutions enable them to achieve their goals.
Whether it's enabling scientists to know the right size motor to place in a pump so it doesn't clog, or ensuring that chemicals dissipate at the right rate when introduced into the bloodstream, in both process and laboratory environments our products have a small footprint but a huge impact on success and failure – and, therefore, on life and death – in a wide range of critically important biotech applications.
Visit our process viscometer pages for more information.
Visit our laboratory viscometer pages for more information.
We invite you to contact us for additional information on your application.
Recent Biotech News