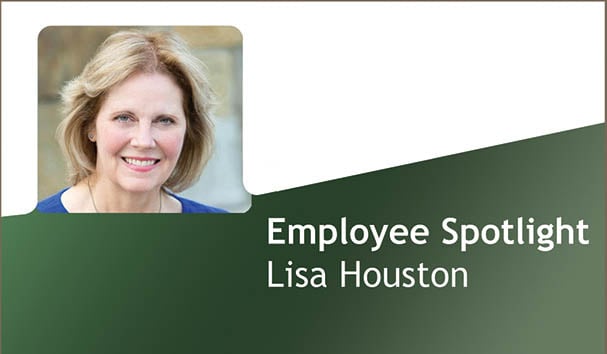 For our latest employee highlight, we talked to PAC's Vice President of Process Solutions, Lisa Houston. A long-time PAC employee, Lisa has held her current position for three years.
Lisa's career started more than 30 years ago, when she graduated from North Texas University with a major in biochemistry. It wasn't long before a summer position at Arco Oil and Gas turned into a full-time role as a bench chemist. It was during her time at Arco that Lisa began to volunteer for the American Chemical Society, which she continues today.
In her next role, Lisa accepted a position running the analytical lab at a startup that specialized in the desulfurization of crude and gasoline. It was this position that brought her to Houston, Texas. Eventually, she accepted a job at Antek, where she took on roles of increasing responsibility – from bench chemist, to product manager, to marketing manager. Lisa came to PAC when it acquired Antek.
Three years ago, Lisa was contemplating retirement, when she was asked to take on a VP role to bring strategic leadership to PAC's Process Solutions group, which consists of three business units: PAC Process Analytics, Cambridge Viscosity, and Advanced Sensors. PAC was changing directions, and wanted someone who could be a strategic leader to these business units. Lisa was the ideal choice. She was barely a year into this role when COVID hit, but despite all the challenges of a global pandemic, under Lisa's management, the three business units under Process Solutions have thrived with strong growth.
Pete Morris, the President of PAC told us, "We could not have asked for a better person to be running our Process Solutions group through the pandemic. Lisa was able to lean on her vast experience and strong leadership skills to lead this business through an uncertain time while strengthening the platform to be more customer and growth focused."
Today, Lisa is planning for retirement and is preparing to hand the reigns over to the next leader of PAC's Process Solutions group, Pat Riley. Her last day is anticipated to be in October.
Lisa, however, isn't leaving the industry. She plans on spending her time volunteering for the American Chemical Society. She has participated at the local, division, regional, and national levels of this organization for nearly 30 years. Lisa has held a position on the Board of Directors, District IV since 2020 and is up for re-election this year.
In addition to volunteering for ACS, Lisa has also been a long-time member of ASTM and has worked to be a positive influence in the industry, building bridges between regulatory bodies and manufacturers.
Lisa has had an impressive career. She went from running bench tests, to building apparatuses, to managing products, to running departments, and finally, to managing multiple business units – all while she volunteered her time with industry organizations and raised her family as a single parent.
PAC, CVI, and Advanced Sensors have benefitted tremendously from Lisa's leadership. We're thrilled that she will continue to consult on special projects in the future with PAC.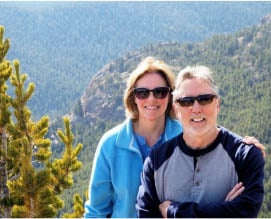 In her free time, Lisa enjoys traveling and the outdoors, and spends time hiking, geocaching, kayaking, and biking. She also loves to spend time with her husband, two grown daughters, and five grandchildren.
Cambridge Viscosity, Advanced Sensors, and PAC Process Analytics are made up of some of the best industry and technology experts the world has to offer. If you'd like to speak to one of us about your needs, fill out the form below.