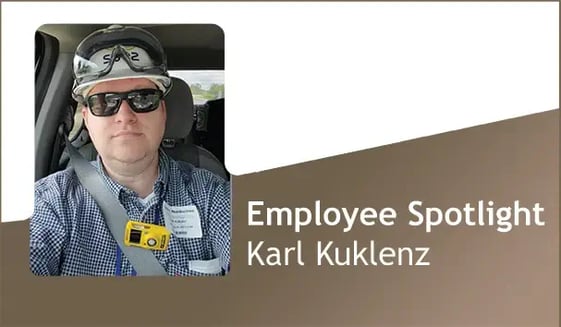 We're always thrilled when long-time industry professionals join us as new employees at PAC. This is definitely the case with Karl Kuklenz, who was recently hired in the role of Product Manager, Process Analytics.
Karl joined PAC after spending 13 years working in a wide range of roles at Suez Water Technologies and Solutions, focusing on process chemical treatment for both refining and petrochemical markets. During his time at Suez, he concentrated on many areas, including phase technology, crude oil analysis, and finished fuel additives.
Karl holds a BS in forensic chemistry and a Master's degree in chemistry from Sam Houston University. Originally, he was interested in forensic sciences, but after the first year, he realized that much of his life would be on a witness stand, rather than a laboratory. That was when he decided to focus on more directed science, which has been instrumental to carving out his career path.
In his role as product manager, Karl will focus on two critical areas: (1) Looking after and developing strategies for growth for the NSure sulfur and nitrogen analyzer and (2) developing and implementing the ambitious growth plans for the process side of PAC, which includes PAC Process Analytics, Cambridge Viscosity, and Advanced Sensors.
Karl chose PAC so he could have a more dedicated hand in the outcome and success of an organization, as well as his own career. He especially likes the open and collaborative nature of the company.
Karl said, "I can already tell that there's a strong focus on career development and employee growth, and that is really refreshing." He continued, "I also like the intense customer focus. That's in line with how I work – I'm always thinking about how our customers will think or feel, so PAC is a great fit."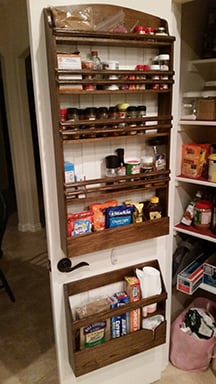 Karl describes himself as a "home guy" from the Midwest. His hobbies include woodworking, home repair, and travel. An example of his hobby is this pantry door spice rack, which is a great example of his hard work and attention to detail.
Cambridge Viscosity, Advanced Sensors, and PAC Process Analytics are made up of some of the best industry and technology experts the world has to offer. If you'd like to speak to one of us about your needs, fill out the form below.