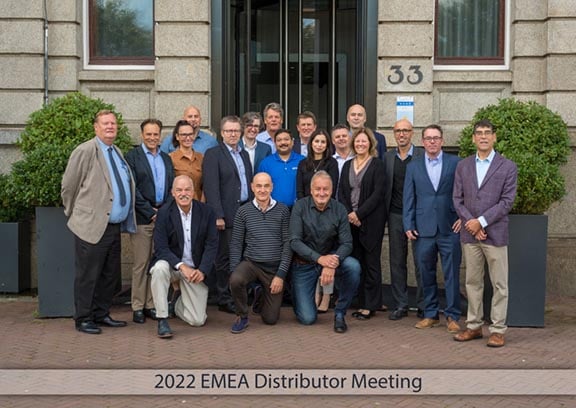 Our distributors are the secret weapon to our success. They're knowledgeable, support a local presence around the world, and help us deliver the most value to our customers. That's why we were excited to attend PAC's Process Solutions Europe, Middle East, & Africa Distributor Meeting. Process Solutions, made up of PAC's Process Analytics Group, Cambridge Viscosity, Phase Analytics, and Advanced Sensors, specializes in advanced analytical instruments for online processes.
The meeting, which took place in Amsterdam on Thursday, September 29th and Friday, September 30th, was attended by 10 distributors: ADDTECH Petroleum Limited, ROFA, Berner, LTD, MYMSA Egypt, Caslabs, 360KAS BV, Esindus, Alytech SAS, Integrated Scientific, LTD, and Industa. Over those two days, we had excellent training and insightful discussions. We talked about PAC's newly created Process Solutions group, and its benefits to our rep and distributor organization, as well as for our customers. We welcomed several new hires, and discussed growth areas and where we're bringing in additional talent to support our growth goals.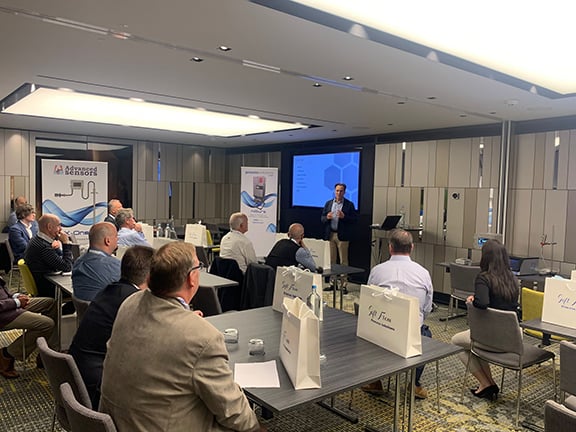 We want to send out a big thanks to our Process Solutions team members who presented – Rob Segnetelli, Jim Newport, Ashleigh Bell, Pat Riley, Lisa Houston, Renè de Martin, Connor Douglas, and Josefina Romano.
The meeting wasn't all work – we also did a good bit of eating. On Wednesday, we had a team building exercise where teams of eight were given ingredients, kitchen appliances, and recipes to prepare five different dishes for dinner. Nothing encourages teamwork more than hunger!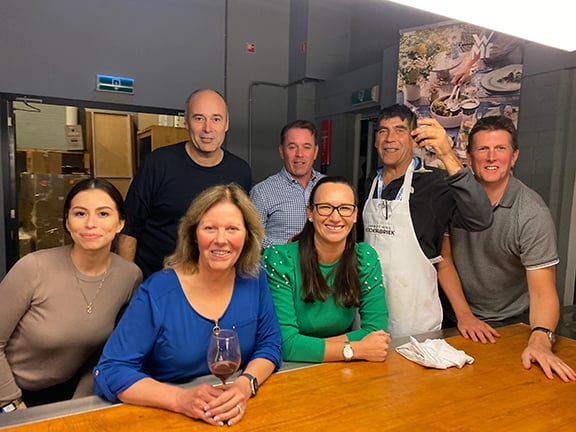 On Thursday, we enjoyed a group dinner at a former shipyard on the banks of the River IJ in Amsterdam Noordthat which had been converted to a cultural center, where we were all able to relax and enjoy each other's company in an engaging setting – something that we hope to do more often, now that we're all traveling more frequently again. These events made for a very worthwhile week.
If you're interested in learning more about our solutions or have a question about an application, reach out to us. Our application engineers are always standing by to chat.