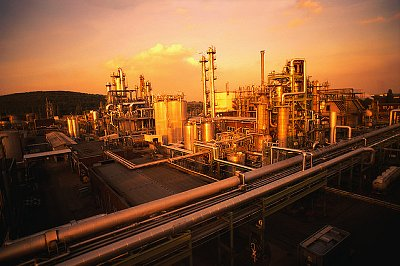 Boston—Machinery failures, downtime and maintenance labor costs can kill a refiner's bottom line profits. A major US oil company with refinery installations in North and South America has installed several Cambridge Viscosity VISCOpro viscometers to monitor oil viscosity, providing engineers with real-time information on oil quality. The viscometers utilize Cambridge's 392 process sensors and are Class 1 Div 1 Group B, C, and D certified.
Each viscometer is mounted on a skid where the refiner mixes gas and lube oil for a screw compressor. When the gas/oil mixture leaves the compressor, it is recycled. Three separation filters on the compressor skid remove 97-98% of the gas out of the oil. Over time, the remaining 2-3% of the gas can cause the lube oil to lose its lubricity or lubrication quantities, and as this happens, the viscosity of the oil drops. When the oil viscosity drops to a certain level, the oil must be changed to protect the equipment and keep process uptime on target.
"This precautionary maintenance operation saves thousands of dollars in machinery failures, downtime and maintenance labor costs for a refinery, which represents positive profits to their bottom line," says Cambridge Viscosity Engineer Dan Airey.
About Cambridge Viscosity
Cambridge Viscosity, the leader in small sample viscosity systems, provides automated viscometers used by oil companies in exploration, refining and products; as well as in coating, chemical and life science applications worldwide to optimize product and process performance. Cambridge's global reach provides application engineering support and service wherever and whenever needed
Cambridge Viscosity's sensors and viscometer systems conform to ASTM, DIN, JIS and ISO standards, with a range of models designed to meet specific industry and application needs. Certifications include ATEX, CE, and FM. CSA certification is available upon request. For additional information visit: www.cambridgeviscosity.com