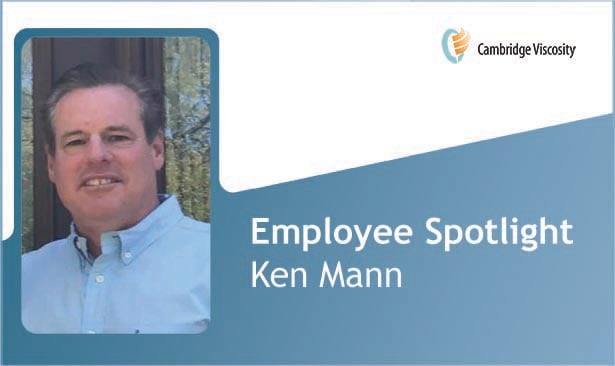 For our next employee highlight, we're introducing Ken Mann, our Asia Pacific Sales Manager. Ken has the longest history with CVI out of all our current employees.
After getting his degree from Northeastern in 1985, Ken worked for Northrop on the MX missile guidance system until 1989. He then worked as a sales engineer at Polyflex Circuits until 1992. He joined Cambridge Viscosity in 1992 when Cambridge Viscosity was Cambridge Applied Systems, and worked at the company from 1992 to 1998. In 1998, he left the company to explore other opportunities.
Then, in 2011, Ken decided to come back. We like to think he missed us, but he's been here ever since, in the official role as the Asia Pacific sales manager.
What does he really do in his role? Like everyone at Cambridge Viscosity, "a lot of everything."
Ken said, "Right now, I support the sales process. When we think about the sales process, we do a lot more consulting than traditional sales. The more accurate term might be technical sales engineers. What we do is somewhat technical. You need to know about a customer's application and all the different parameters of their applications."
"For example," Ken explained, "CVI works on a lot of compressor applications, like those used in refrigeration and air conditioning. In these applications, there are three components that need to be balanced. The first is design, the second is the refrigerant that will be used, and the third is the oil or lubricant that will be used. The oil is especially important because it's what keeps the equipment lubricated and working well. Using a thinner oil will allow the system to run as electrically efficient as possible, but the thinner oils provide less lubricity. When it comes to design, the goal is to create equipment that is smaller and more efficient. The balance is to provide the right lubrication while balancing energy consumption. The viscometer is used as a critical part of lifecycle testing. "
"The ViscoPro 2100 combined with the 501 sensor is the most popular option. The 501 is extremely small – about half the size of an adult's thumb – and the compressor manufacturers use a bung weld to attach the viscometer to the side of the compressor to conduct lifecycle testing. The ViscoPro 2100 with the 501 sensor is the only viscometer small enough on the market to do this job. It is also rugged enough to handle a harsh environment with vibration."
"Another application we see frequently," Ken continued, "is optical coatings. That application is driven by quality. They have a specific range of acceptable specifications to control coatings. Viscometers are used to monitor the viscosity of the coatings, which ensures consistent quality. These coatings can get very expensive, so improving control saves money. The newer equipment is also getting smaller, so smaller viscometers are like the ViscoPro 2100 with the 501 sensor are needed."
Ken's favorite part of the job is visiting customers and troubleshooting to figure out the problem. He especially likes visiting long-time customers, because if long-time users can't fix their problem, it's guaranteed to be a challenging one! Luckily (or unluckily for Ken), super challenging problems rarely occur.
Outside of work, Ken likes to bike – both mountain biking and riding his Harley. When he's not at work or riding his bike, he's keeping busy, spending time with his family, including his wife, four kids, and their dog.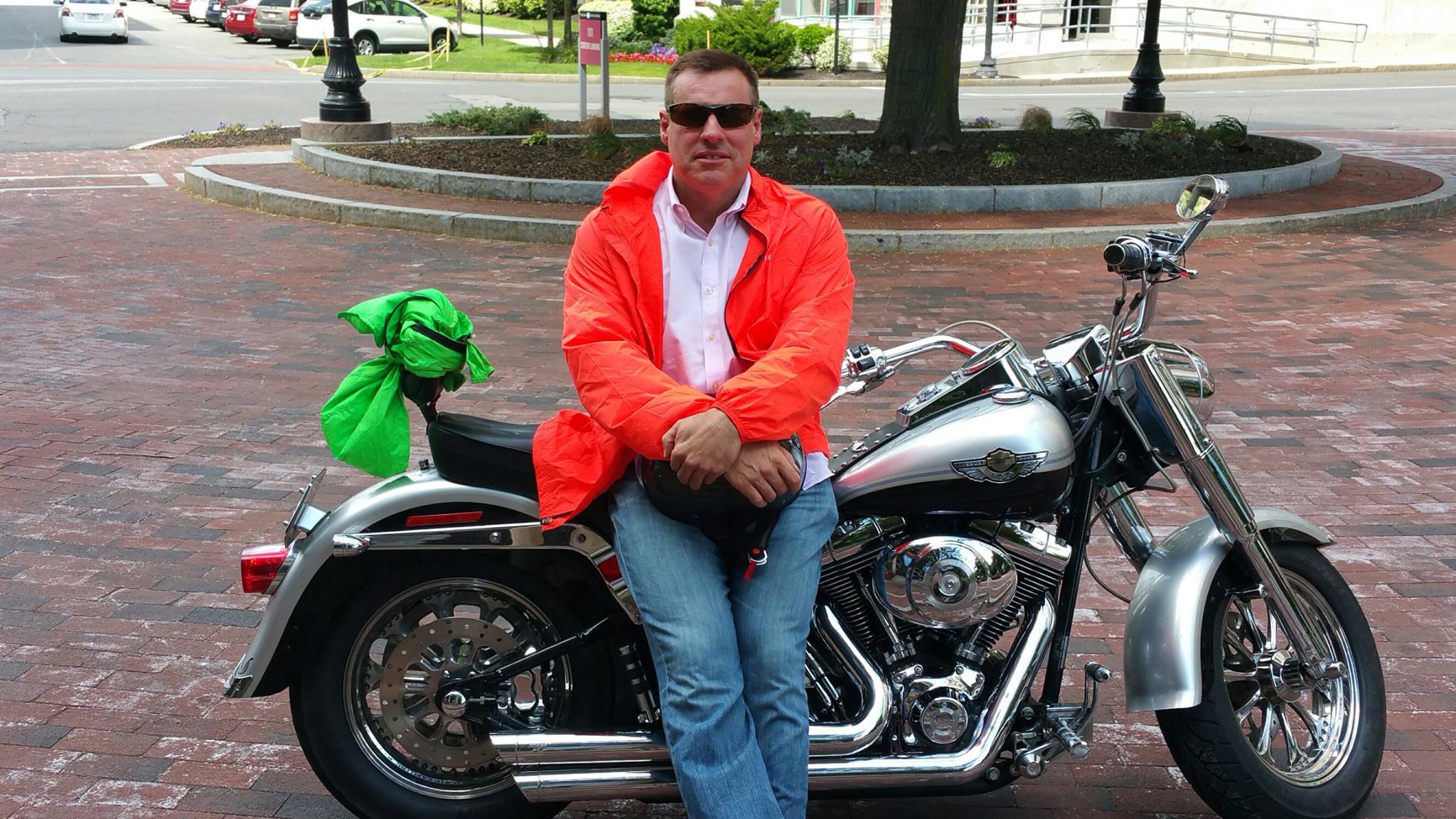 If you have any questions about CVI viscometers, Ken is a good person to talk to. Reach out to CVI today.