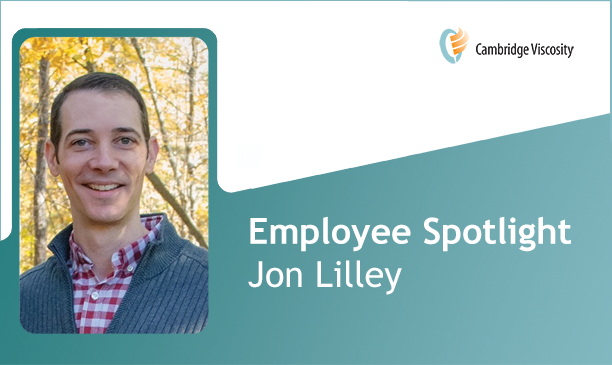 In this week's blog, we're highlighting one of our Boston-based employees, Jon Lilley. If you've ever had the chance to talk to Jon, you'll know that he's a quiet guy, so when he agreed to let us spotlight him, we jumped at the chance.
What do you do at CVI?
For the last two years, I've been the engineering manager. This is actually my second time at CVI. After completing my undergrad at UMass Lowell in 2004, I joined CVI as the service manager. It wasn't long before I moved into an application engineering role, where I worked directly with the engineering and sales departments, and really learned the importance of understanding customer needs and markets. Having an ear to the customer is critical, and I feel like some of that can be lost on the engineering side. It is important to stay in contact with your customers to better understand what they need.
What did you do when you briefly left CVI?
I eventually left Cambridge Viscosity to join another analyzer company, where I was responsible for performing testing on new products and working to solve problems on older system designs, with a priority on software test and QA. After working there for just over two years, someone at CVI reached out to me with an opportunity to rejoin Cambridge Viscosity.
Can you describe what you're doing today?
In my current role, I'm responsible for projects and people management, product testing, and sales/customer support. I think the most important part of my job is creating products that add value for our customers and that are easy to use. My favorite part of the job is brainstorming and idea generation when thinking about new products or improvements to existing products.
What do you like to do when you're not working?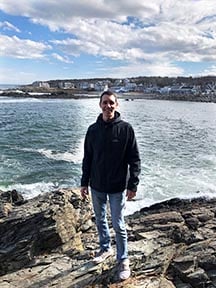 There are a few ways to answer that question. What do I like doing? Exploring ocean communities, playing tennis, and finding new coffee spots.
I also like watching tennis matches and have been able to visit many of the big venues. I have attended the US Open, French Open and visited the Wimbledon stadium.
What do I end up doing? Driving my children to events and home renovations. Although I must admit that I sort of like these things too. Having young kids is allowing me to be a kid again. I enjoy being active with them, playing sports, and skateboarding.
What is one thing that people would be surprised to learn about you?
That I ride a motorcycle and have been interested in them for many years.
Last question … what are a few things that are on your bucket list?
I am interested in real estate and home renovations so I would really like to own investment property. I have been fortunate to visit several European countries and hope to see Italy and the Greek Islands someday with my family.