What's New?
Cambridge Viscosity is constantly developing new viscosity measurement solutions to the diverse and growing needs of customers around the globe. Recent product release highlights include: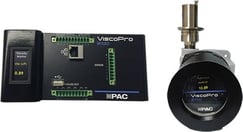 Online Viscosity Monitoring - ViscoPro 2100
The PAC ViscoPro 2100 is the next generation viscometer for the process industries. By incorporating the oscillating piston method, which is an industry-proven sensor technology, the ViscoPro 2100 is the best choice for applications requiring fast, real-time analysis with reliable data that correlates tightly with laboratory results.
SPL 393 Round Flange Process Viscometer
The Model SPL393 in-line viscometer sensor provides continuous measurement of temperature and viscosity. The sensor can be used with our VISCOpro electronics to meet any viscosity management application, including harsh Enhanced Oil Recovery (EOR) conditions.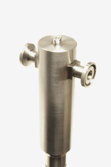 SPL 374 Flow-Thru Sanitary Connection
Cambridge's new flow thru sanitary viscometer provides continuous viscosity and temperature tracking. The SPL 374 has an integrated heater that can be controlled to give spot on viscosity readings. This flow-thru viscometer installs directly into a small process loop using 1/2" sanitary fittings on the sensor.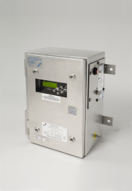 ATEX Approved, Explosion Proof Viscometer
Designed for environments in which combustible vapors are present- the new ATEX approved viscometer enclosure meets the demands of challenging process environments in many industries.