Article
The Future of Oil Reservoir Analysis
How an industry known for its resistance to change is driving innovation in viscosity measurement.
Abstract
Understanding and characterizing fluid phase behavior is an essential part of reservoir engineering and simulation. Unfortunately, measurement equipment and instrumentation struggle at extreme conditions. It is rare to find an apparatus that operates at 30,000 psi and in excess of 200°C. This is usually due to limitations of the metals used in the manufacture of the instruments, which need to be both thermally stable and able to handle the corrosive fluids that could be produced from a well. As the pressure rating goes up, the temperature rating tends to come down to be able to stay within safe operating parameters of the metal in use.
In this article, industry expert Jatinder Kalra details the struggles he faced as an industry professional, and discusses the future of an industry impacted by uncertainty and change.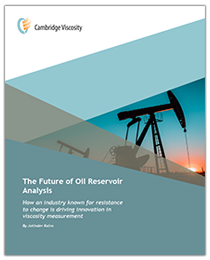 About the Author
Jatinder Kalra has over 30 years of experience with fluid analysis equipment and fluid analysis laboratory operations. He retired from Schlumberger after 34 years in the business, and now has a consulting company focused on helping small manufacturing businesses set up manufacturing operations, establish manufacturing and quality systems, address cash flow issues, hire qualified personnel, and grow and build their operations.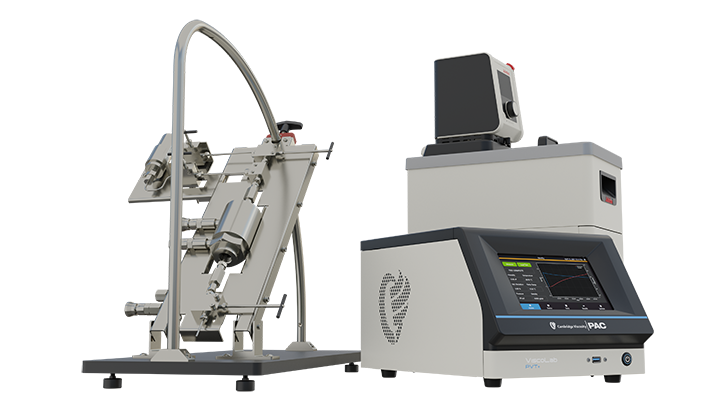 Introducing the ViscoLab PVT+
The ViscoLab PVT+ is a powerful, small-footprint viscometer featuring a touchscreen interface with customizable functions to ensure fast access to the right information. Designed for the needs of the laboratory, it combines the user interface, pressure transducer, hub, and electronics in a single, compact enclosure.
With the ability to measure seven unique parameters (viscosity, pressure, temperature, TCV, PCV, density, and shear), PVT+ delivers higher levels of functionality, compared to any other PVT viscometer on the market.